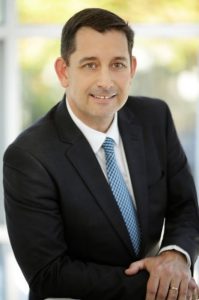 Mr Mark Bensley
After investing 14 years in Education Queensland (11 years as a principal), I moved to the Independent sector in 2001 where I have served as a principal ever since. Throughout my service at both State and Independent schools I led significant cultural, pedagogical and systemic change. I am passionate about pursuing excellence in education – igniting and mobilising staff and cultivating entrepreneurial graduates known for their faith and integrity.
Whilst at Toowoomba Grammar School I led the development of a small 4-7 campus into a larger P-7 campus. At Bundaberg Christian College I led the growth of a single-stream P-12 College into a double-stream primary and triple-stream secondary College. At Redlands College we worked to grow a team of innovative practitioners whose teaching was based on reflective, research-based and evidence-driven best practice in every classroom every day.
Some career highlights:
1997 – Three weeks at the NASA International Space Academy (Alabama, USA) after being named 'Teacher of the Year' as part of the National Excellence in Teaching Awards
2001 – Three weeks of research at Greensboro University (North Carolina, USA) focusing on the Paideia Schooling Movement
2007-2011 – Board member of Gulf Christian College (Normanton, QLD)
2008-2015 – Taught at a number of schools in Uganda while conducting teacher training, systems development and construction work for a number of NGOs
2015 – Two weeks in Uganda as a key note speaker at the African Education Summit (Kampala, Uganda)
The role of the Executive Officer is to:
Foster the relationship and connection between Uniting Church schools and the wider church;
Engage with schools for the purpose of understanding the strategic directions and challenges facing Uniting Church schools;
Resource and support the Schools and Residential Colleges Commission so that it can provide advice to the Synod about the Synod's strategic directions with respect to schools;
Strengthen the profile and participation of the Uniting Church in appropriate educational and government forums and networks;
Act as the Synod's liaison and coordinator with the Schools to manage constitutions, appointments of school councils, property and other associated matters.