Uniting Education Schools and Colleges (Uniting Education) is the body established by the Uniting Church in Queensland to be the link between the Church and its schools and residential colleges. Its members seek to encourage and support Uniting Church-affiliated schools to further the mission of Christ in that context.
Our vision
Continue to develop sustainable, authentic partnerships with schools, residential colleges and the wider church so that together, the mission of Christ is furthered/fostered.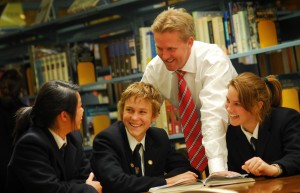 Our purpose
To serve Uniting Education Schools and Colleges and our wider Church through sharing information, providing well-researched advice and advocating externally. To strengthen; governance across our portfolio, relationships among affiliates, and the emphasis on mission.
Our values
In response to God's grace, we are called to live out and nurture in our affiliates the gospel values:
Faithfulness
Compassion
Humility
Truthfulness
Justice
Our focus
Engaging in intentional, open connections and partnerships
Building viable, sustainable governance and management structures and protocols
Fostering cultures grounded in gospel values.