The Queensland Synod appoints a chairperson and six other members to the Synod Schools Commission. In addition, the General Secretary is an ex-officio member of the Commission. Current members are: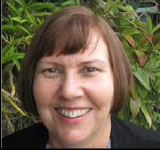 Mrs Noela Lister (Chair)
Noela is recently retired. She was a primary and secondary teacher from 1996 until 2012 which included 10 years' service at a non-denominational Christian School. Prior to that Noela was an industrial chemist. Noela is currently the chairperson of the Mudgeeraba Council of Elders and was chairperson of the Mudgeeraba Church Council from 2010 to 2012. She was also a member of the Lifeline Cairns Board from 1999 to 2003 and fulfilled the role of chairperson from 2002 to 2003. During her teaching career Noela was one of a team of Pastoral Advisors who led Mission teams, ran lunchtime Bible clubs and chapel services.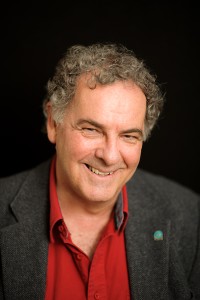 Mr Neil Ballment
Neil is a Uniting Church layman who worships at the Broadwater Road church. Neil is married with two sons and five grandchildren. He is currently working as a Legal Counsel with CSIRO on the Legal Governance Team and has wide experience in Commercial Law and has developed expertise in organisational legislative compliance and policy development with a specialisation in Workplace Health and Safety law and Workers Compensation law.
Neil's UCA involvement ranges from being a member of Broadwater Road Church Council through his membership of the Presbytery of South Moreton, through to his membership of various UC Synod committees including the Synod Schools Commission and the current Synod Standing Committee.
Being married to a Catholic, Neil has developed a particular interest in ecumenical matters and both his wife Shelagh and he worship in both the Catholic and Uniting Churches each weekend. Neil also serves as one of the Uniting Church's representatives on Queensland Churches Together which brings together the Catholic, Anglican, Lutheran and Uniting Churches together with the Salvation Army, Society of Friends and various Eastern Orthodox Churches for dialogue and action.
Neil has served for a considerable period on the College Council of Calvary Christian College in various capacities firstly as a Community Representative and lately as a South Moreton Presbytery appointee. He has had the experience of developing a Christian College from the ground up and has been part of the process of developing a mature strategic planning and governance culture and practice.
Neil has previous external board experience as the Chair of the Logan & Beaudesert District Health Council, and as a Board member of Relationships Australia (Qld). He is a member of the Australian Institute of Company Directors.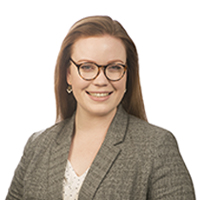 Ms Jessica Lipsett
Jessica is a lawyer with Corney & Lind Lawyers, and primarily advises not-for-profit, charity and education
sector clients in relation to litigious matters. She also has experience working across multiple roles in the
education and not-for-profit sectors.
Jessica worships at Newlife Brisbane, and is a passionate supported of the Church's local and overseas
mission partners.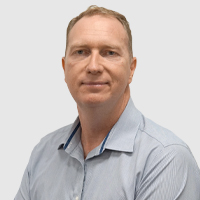 Mr Kristian Wale OAM
Kristian Wale OAM is a Fulbright Scholar and Churchill Fellow and has been awarded a medal in the Order of Australia for his commitment to working with vulnerable young people in Australia. Kristian is a registered teacher and has worked as a school principal in remote areas of Queensland. He has worked in the executive leadership of Not-for-Profits for over twenty-six years, he has established an array of educational programs and schools specifically tailored for disenfranchised young people. Kristian has demonstrated a strong commitment to working with Indigenous people in regional and remote areas and has developed a range of long term educational & community strengthening programs.
Kristian has an extensive background in Christian ministry having worked overseas establishing educational programs with para-church organisations. He has participated in Christian humanitarian projects in Mongolia and Malaysia.